Ceramic Art, Low Fire Ceramics, Surface Design, Typeface Ceramics & More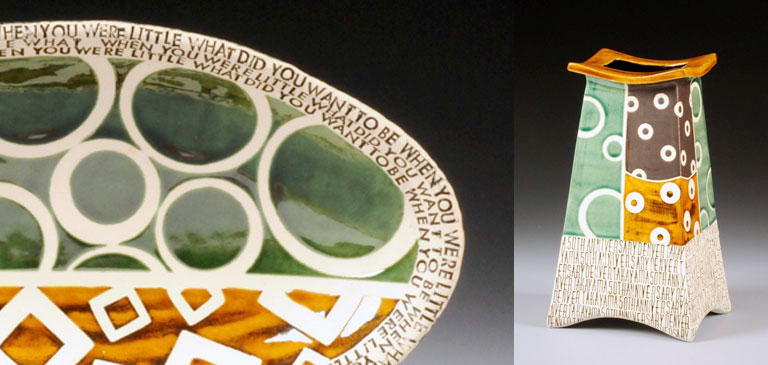 A Leading International
Ceramic Artist, Teacher & More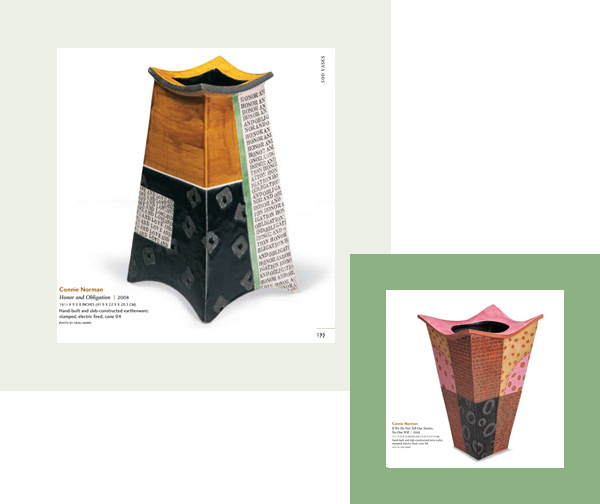 Norman's current work deals with the inner dialogue that she constantly has with herself. The vessels are inspired by stories from her life, snippets of conversation, and memories that she repeats in her head over and over again. She is fascinated by the rhythmic qualities created by color, texture, and patterns. Decoration and the act of decorating are essential because it celebrates and enhances form and speaks purely of aesthetics.
"…a series of ceramic "talking covered vessels," which boldly balance text as pattern and mantra with abstract passages of color and line." - Sarah Tanguy, art critic and curator for Art in Embassies Program.
Connie Norman works with earthenware clay fired to cone 04, constructing her pieces through a combination of hand-built techniques, which includes slab building, coiling, and press and slump molding. She then uses an old moveable typeface to individually press in each letter on the piece.